There is a very minute difference between 'Headache' and 'Migraine'. A headache is associated with the condition of feeling the tenseness in neck, shoulder, forehead, and scalp. A migraine is usually a part of the headache and is a condition when one feels pain on one side of the head. This pain is generally pulsating in nature. Dr. Supriya Bali, Internal Medicine, Max Hospitals, explains that the symptoms of these pains may vary from person to person or even from one migraine attack to next. If your head is in pain then it may lead to insomnia or you may cancel your urgent meetings and much more can think of.
When we suffer from a headache we usually bank upon medicines or balms for quick relief. Indeed these medicines and balms will help you out instantly but in a longer run, they are not good for health.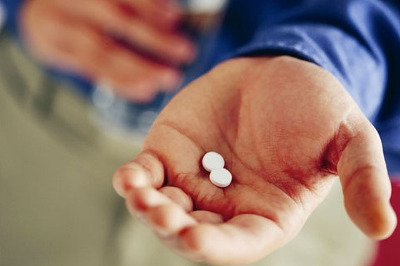 Here is a good news for all of you that practicing certain poses of yoga can actually give relief from such headaches.
Dr. Manoj K. Ahuja, Sukhda Hospital says, "Yoga helps to release tension and stress in the body, and the majority of headaches are usually tension-related".
The 3 Poses ( Asanas ) Of Yoga To Fight With Headache
1. Uttanasana
In this pose, you stand in forwarding fold position and is very effective in getting rid of a headache and migraine. Nidhi Gureja, Art of Living, says, "Uttanasana invigorates the nervous system by increasing blood supply and also calms the mind". How to do that? It is very simple, just bend forward, relaxing your head toward the floor. Grab opposite elbows, soften knees, and just relax your head and neck completely.
2. Viparita Karni
Keep your feet in upward position taking the support of the wall, relax your head and stretch your neck muscles at the same time. Just sit on the mat facing the wall, touch your hips with the wall then lie down back and slowly raising your legs in the upward direction and touching them on the wall. Keep your hand straight and on the mat or otherwise on your belly. Practice this pose for 10-15 minutes daily.
3. Adho Mukha Svanasana
This pose is yoga's one of the most popular poses. It is sometimes called Downward Facing Dog Pose. In this pose lie down on the floor in prostate position then slowly raise your hips in the upward direction and then put your head in between your shoulders. Take deep breathe and let your head relax in this position for at least 10 mins.
If you have to express your views or have any query on this topic then do comment in comment box.